Free Genealogy Sites
Fun and free, the best way to do genealogy.
Are you looking for free genealogy sites and family history tools that make recording your family's story easy and interesting?   At FamilyHistoryFun.com we are committed to providing you with the resources you need to put together your own free family history legacy.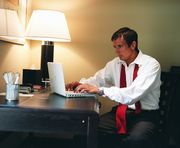 Some of the services we specialize in are:
Recommending and listing free genealogy sites.
Providing examples of easy hi-tech family history projects.
Connecting people with fun genealogy ideas to share.
Offering audio transcription services & photo restoration services, in addition to a great website creation service.
Free & low-cost genealogy programs & services.

Along with offering free genealogy sites we provide a full line of family history services and products. Some things you may be interested in include:
Free Family Tree Software
Examples of Family Photo Pages
Datelines & Life History Lists
Easy Personal Journal Ideas
How to Archive Photo Albums & Written Histories

Our Commitment to You

We are committed to bringing you the best information on putting together your own Family History. Beyond free genealogy sites, let us help you with everything from online photo albums to writing your own life history and preserving the histories of your ancestors.
Click here to see free genealogy sites