Welcome to my Family
I bet you'd like to make something like this up for your family!
My Parents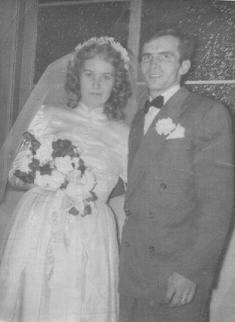 My parents were married in the LDS temple in St. George, Utah. My mother was born in Hurricane, Utah and was an only child till her folks adopted my Aunt Diane who was Grandma's niece. My father was born in Saracuse, Utah and had 14 siblings.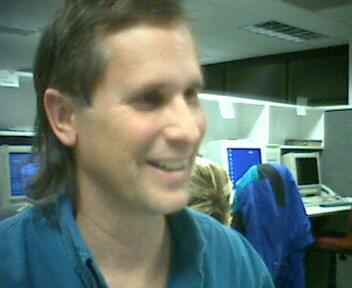 Click HERE to see the family website I built for my parents.
About Me
I'm 53 and live in Springville, Utah. I'm 5'11" and weigh 230 pounds. I have great 4 kids (2 married daughters) and 2 who live with their mother nearby.
If you like the music of wind in the pines or aspens, love being near a stream, and the way the desert smells after a thunderstorm, and thrill at thunder and lightning; if you like sunsets in pastel glory, and sing to yourself, you already know something about me.
If you love children at any stage of life, and enjoy the company of almost any kind of animal, if you have good memories of people and places and yet struggle with your own shortcomings, and leave a trail of 'love you's and 'sorry's behind… if you really know the meaning of these words, then you already know me a little.
If you've been lonely, but believe that we will be able to fly someday, really feel it inside… if you have wants and a need to be understood, if you find evidence of miracles all about you, and have hope; you may know something more about me.
If you look at yourself in the mirror and like what you see, If you know that every kindness you express to anyone is expressed to everyone, and every wrong thing you do is done to all that love and care about you, then we have some things in common.
Click here to see my Valjean Cooper – Cheryl Workman website.
My Ordinary Life
I'm just an ordinary man. I have much to be humble about, but I'm not sure if I'm good enough to really be humble. I try things and cry things, and in the deepest parts of night I sleep. I have learned that best way to know and love anyone better is to know and love Christ first.
Have you ever seen yourself as He sees you? I have once walking back to my desk from the water fountain at a job that I did not like. It was less than two minutes, but I'll never forget the feeling. I know what it feels like to really be loved now. And I'm never alone.
I scratch where it itches. My old Jeep is messy inside and out. I feel handsome, have a good sense of humor, and deep set hazel eyes. My daughter says I have a sexy voice. I keep a journal of my life, have for many years, like I think someone might be interested in reading it. I like dogs, cats, reptiles, birds, fish, and my many friends. Strangers are just friends I've not met yet.
When my dog died, and I cried and buried her up Hobble Creek Canyon next to where I buried the red blanket that my first wife and I were last together on. I visit the site often and enjoy the creek running by to remind me that life goes on. I miss having young children and want a grandbaby. I'd wash someone's dishes just to feel useful. I like all kinds of music, especially Celtic. I don't have a radio in my Jeep so I've strung 7 brass bells on a rope and I have lots of music on bumpy roads. I have an old sailboat and a beautifil old BMW motorcycle. I have reading glasses. I'm happy to share my life and my family with the world. I get lonely sometimes. And I still love my ex-wives.
My Interests and Work
My big interest now is Family History. In the past I've had strong interests in Herpetology (reptiles and amphibians), tropical fish, and all kinds of outdoor activities. I'm looking for fun new things to do. I love good music, and have over 333 CDs. (Just got an Apple iPod – WOW!) I like sailing, and like to go caving and hiking, or just 4WD on mountian roads. I've been a Plant Manager and really liked that work. We produced 109 herbal food and cosmetic products. We had lots of machines, and I managed 185 great workers. I worked at Novell for 10 years and now I'm an internet business consultant. I enjoy singing and dancing.  Friends are really important to me in this stage of my life – as my kids are too involved with their own families & friends now to want to spend much time with me.  I became a grandpa in December of 2005 and love it! 
The Loves of My Life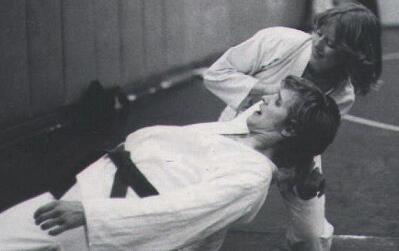 About My First Wife
Ruth Ann and I were married in October 1979 in the Manti Temple. We are the parents of four wonderful kids: Michelle, Daniel, Wendy, and Jessica. She divorced me in September 1996 because I was a jerk. (I think I've learned a lot since then.)
She has done an outstanding job raising our children without me in the home. I spend as much time with my children as possible.
Our "Children"
Michelle: is a Radiology Tech & was married to Ian in July, 2004.  1st baby in December 05.
Daniel: returned form serving an LDS mission in Scotland in May, 2004. He earned his Eagle Scout and Duty to God Scouting awards earlier.  He is attending a local college now.
Wendy: is working in Cosmotology & married Scott in September, 2004.
Jessica: is in school, and studies the piano and cello when she's not busy with her many friends. She plays softball too… her team took 1st place last year, 3rd place this year.  Click Here to see her own web page!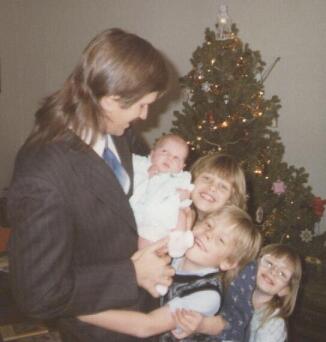 Our Favorite Family Activities: These children grew up with lots of animals, music, and outdoor adventures. They have all gone caving, sailing, camping, hiking, and fishing. They all enjoy many fine friends and are close to extended family.
I hope to share with them, (and everyone), the joys of writing and researching Family History. I use both the LDS Church's (FREE) PAF 5.2 software & Family Tree Maker ($30) to keep track of our ancestry and build family trees.
Click here for my other ex-wife.